Masters to familiarize!



At the moment, a new feature on the official website RaidCall: live.raidcall.com.ru
And lest you appear on this website you will need to attach to the group.

How to attach to the group?

1. Download the 8.1.8 version (clickable) and set
2. Sign into the group and its channel where you conduct ether.
3. Get up at queue.
4. Turn on the camera and then click on the button under the frame with "Video Show"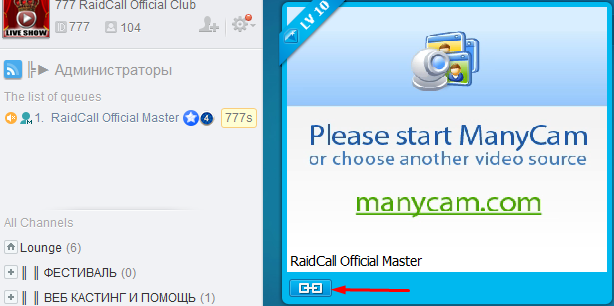 In the resulting window, click "Yes" and again, "Yes"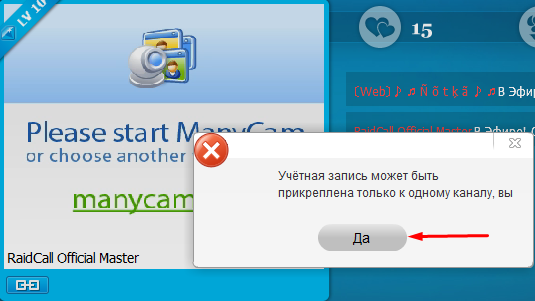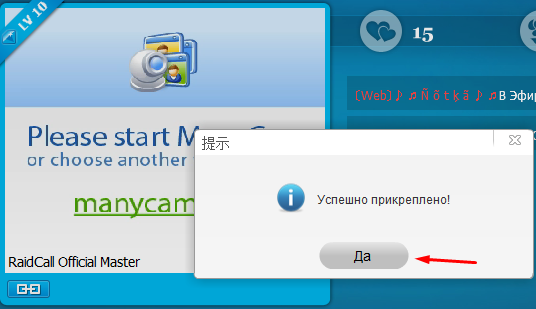 P.S. Only need to attach to the group to which you belong.

You are attached to his group.
Next you need to add a photo on the official website with Video Show

How to add pictures to the site?

1. Sign up for your account and password.

2. Click on the nickname, click on the avatar.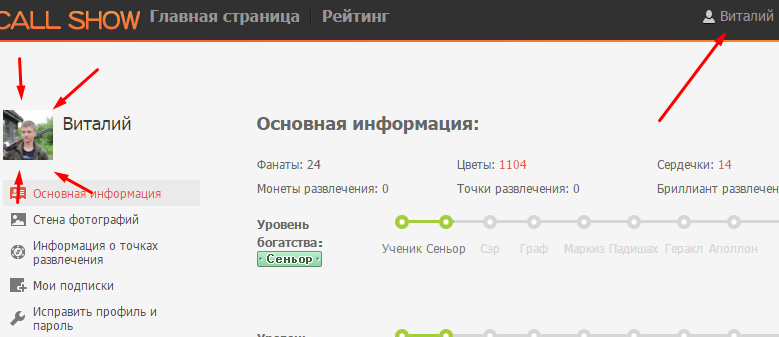 3. Load photo size 190*190 and click "Save"
That's it in a few minutes you updated picture.

Further, as detach from the channel if you have deleted your room or were attached to the channel?

1. Tell It's official helpers
RaidCall: vitasbabkin2000@raidcall.com

RaidCall: angelus_2030@raidcall.com

Or the official representative of the service RaidCall:

МАКСИМ RaidCall: raidcallruadmif@raidcall.com
2. Write your Nick and account RaidCall + write what you want to detach from the channel
3. When you are told that you undock from your channel, you will need to reconnect to RaidCall and attach again.
P.S. Also, if you attached and does not appear on the site - download the 8.1.8 version RaidCall

Link:
8.1.8 version: http://update.raidcall.com.ru/download/raidcall_v8.1.8.exe
Website video shows: http://live.raidcall.com.ru/